Contact Us
Home > Contact Us | You are here
Contact Us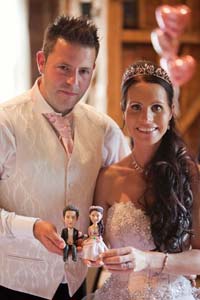 My name is Paula and I started this site because I wanted to bring together other like minded people that either breed, own, would like to own or are curious about African grey parrots, read my post on how this all came about if you have time.
I run this site along with my other half Rick who deals with all the technical bits and pieces of the site and together we hope to provide you all with a great place to meet others and find the knowledge you need with regard to African Grey parrots.
We'd both like to personally welcome you to the African Grey Parrot centre website and we would encourage you to take the first step of signing up to the forum to meet other like minded people, don't forget to introduce yourself to the rest of the community in the "New in? ... Introduce yourself here" section of the forum.
Contact us by emailing me directly on paula@africangreyparrotcentre.co.uk
African Grey Parrots > Contact Us | You are here