Ingredients
1 cup of buckwheat flour
1 cup of corn flour
1/2 cup of rolled oats
1/2 cup of ground pellets
2 jars of orange veggies baby food (like carrot, butternut squash, sweet potatoe)
1 egg
1/4 tsp baking powder
Preparation
Combine all the flours and baking powder together.
You can use any other flours instead of those mentioned above, just avoid using white flour. Wholemeal flour, spelt flour, quinoa or rice flour would make good substitutes.
To make buckwheat flour just put the desired amount into a coffee grinder and ground it into a flour. This how it turns out after a good whizz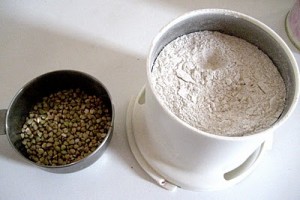 Once the dry ingredients are mixed, add two jars of the baby food and the egg. Mix well.
These are the jars of baby food I used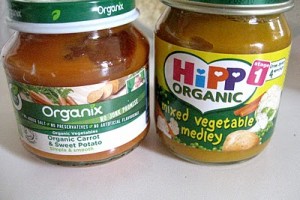 The dough should come off the sides of the bowl and you should be able to roll it out in a sausage. I sprinkled it with a few hemp seeds on top too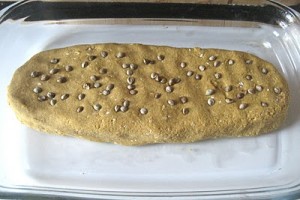 Put "the sausage" in the oven and bake at 170C or gas mark 4 for about 25 minutes.
Remove it from the oven, transfer to a cutting board and cut it into thin slices.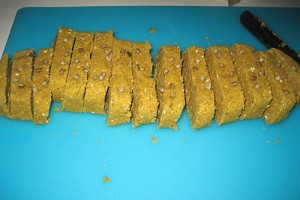 Return the slices on to a baking tray and bake for further 30 minutes.
Once ready let them cool and freeze.
Mine stayed slightly soft in the middle. If you want them dry all through then keep them in the oven for longer second time round but it is best to turn down the heat after 30 minutes to make sure they don't burn.
To make them more appealing just add some chopped dry fruit and nuts to the dough.
Bon Appétit!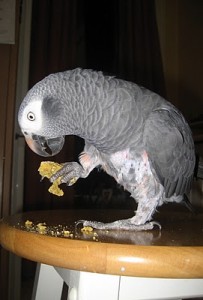 Courtesy of Irina from Parrot Comforts