Donate To Help The Rescue Service
Home > Parrot Rescue Centre > Donate To Help The Rescue Service | You are here
Donate To Help The Rescue Service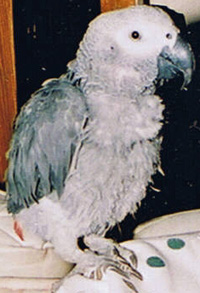 Since the African Grey Parrot Centre ™ rehoming and rescue service was setup we have been contacted by a large number of owners with African Greys and other parrots asking for help with rehoming their beloved pets, not all of which we have been able to help.
In order to ensure we can help as many parrots as we can, we are asking for help from you and others like you who we know like us want to help as many parrots out there as we can therefore we are asking for any donatiions no matter how large or small they are.
These donations will sit in the African Grey Parrot Centre ™ Paypal account and will help with the costs for rehoming/rescuing Greys and other parrots that need a new home. The donations will cover travel expenses exceeding a certain mileage, food, and any necessary veterinary treatment.
No matter how small the donation, all will help. We all know the costs involved looking after our beloved parrots, that's why we need your donations in order to help. The African Grey Parrot Centre ™ needs to ensure that any birds that arrive in our care, can be provided for until they are rehomed.
Any new owner of an African Grey Parrot Centre ™ rehome will be asked to donate into the fund, this is to help support us in helping more greys, and if we can build up the funds, we will be able to purchase advertised greys that need love, care, and help getting through any emotional or plucking conditions they may have. These greys will then be placed in a forever home with one of our forum members.
PLEASE if you can donate any amount it will really help. Please use the PayPal button below. We would also be looking for donations of any unwanted toys, perches, cages, anything we can use for the rehome birds that arrive in our care. Please contact us using the form if you can help with any of the requested items.
Thank you
African Grey Parrot Centre ™ Rehoming Team
Home > Parrot Rescue Centre > Donate To Help The Rescue Service | You are here